Tougher New MOT Tests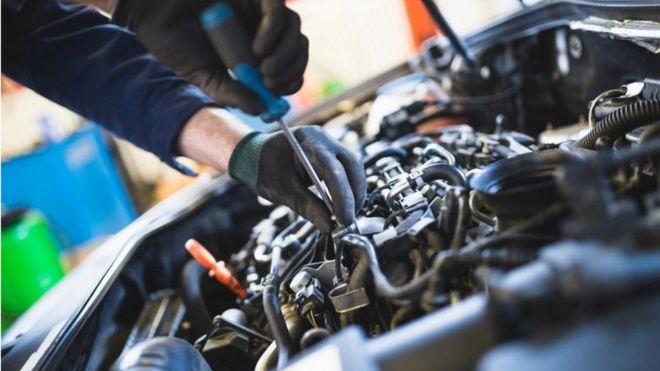 Motorists face tougher MOT tests on their vehicles from 20 May 2918, as an updated test introduces new categories under which a vehicle can fail or pass. At Drive4Life we endose these changes as it will improve the air quality and health.
The categories include "dangerous", "major" and "minor" which determine whether a car, van or motorcycle must be taken off the road or can be driven as long as repairs are carried out. Drive4Life feel that these categories will give the motorist better information about failed MOT's.
The MOT will also be tougher on diesel emissions, which again Drive4Life endorses for health reasons.
Vehicles with a diesel particulate filter will now have to pass new tests.
That filter captures and stores exhaust soot to reduce emissions.
A diesel vehicle will fail its MOT if there is smoke of any colour coming from the exhaust or there is any evidence that the diesel particulate filter has been tampered with.
These faults will be classed as "major" under the new categories.
Rule changes
Defects found during an MOT will be categorised as:
Dangerous: Fail. The vehicle is a "direct and immediate risk to road safety or has a serious impact on the environment". It must not be driven until it has been repaired.
Major: Fail. The fault "may affect the vehicle's safety, put other road users at risk or have an impact on the environment". The car, van or motorcycle must be repaired immediately.
Minor: Pass. A defect has "no significant effect on the safety of the vehicle or impact on the environment". It must be repaired as soon as possible
Advisory: Pass. A defect could become more serious in the future. "Monitor and repair it if necessary."
Pass: The vehicle meets the minimum legal standard.
Named originally after the Ministry of Transport, there are 30 million MOT tests a year in Britain. And around a third of them fail with indicators and lights being the most common cause. Now that number is set to rise – initially at least – as the test gets a bit tougher.
It will be especially strenuous on diesel cars, and that affects around half of UK road users. Most newer diesels have a particulate filter but if the tester sees any smoke at all emerging from the exhaust, that car will fail. If someone has tampered with the filter, that too is a 'fail'.
The advice as ever is to regularly check for any leaks, low tyre pressure and that all your lights – front, side and back – are working. Fail to prepare: then prepare to fail.
---
A wider range of a vehicle's parts will also be tested including: the tyres, to check if they are underinflated; the brake fluid, to investigate if it has been contaminated; and fluid leaks, to make sure they do not pose an environmental risk.
Write a Comment
Fields with * are required